IP PBX Phone System
Save 50% or more on your office phone bill.
IP PBX Phone Systems
Boloh offers Pay-as-You-Go Calling with US, Canada, Europe and 28 countires per minute fees starting at 3 pences per minute, and you can use your Boloh account with most affordable and reliable IP PBX systems in the market.
IP PBX Phone systems are everything that you don't expect from a PBX. They are truly affordable, easy to set up, simple to configure, and a breeze to maintain. They use the Boloh network to save you money on calls and monthly service with your local telecommunications provider.
You get big business features like auto-attendant, music or message on hold, and much more for a less then ever possible. Combine the IP phone with the IP PBX and you have a have a powerful phone system that can easily expand and relocate at a reasonable price.
Boloh offers Pay-as-You-Go Calling with US, Canada, Europe and 28 countires per minute fees starting at 3 pences per minute.
1-16 Seats Small Business IP PBX Solution
Linksys Voice System 9000 - LVS-9000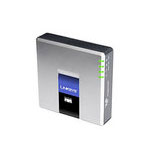 The SPA9000 marries the rich feature set of high-end PBX telephone systems with the convenience and cost advantages of Voice over IP. It has common voice system features such as an auto-attendant, shared line appearances, three way call conferencing, intercom, music on hold, call-forwarding and much more. The SPA9000 opens up access to the benefits of VoIP, including low cost long distance service, telephone No. portability, and one network for both voice and data.
Pricing with standard 4 User License £ 399
Upgrade to 16 User License + £ 300
Linksys SPA-400 4FXO Gateway + Voicemail Server for LVS-9000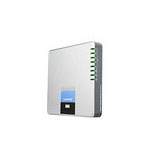 The SPA400 features the ability to connect up to four (4) standard analog telephones lines to a Linksys Voice System (LVS) VoIP network and includes the additional benefit of an integrated voicemail application. The SPA400 utilizes multiple analog phone lines and automatically routes calls to and from your existing PSTN telephone service. Designed to be implemented with the LVS IP Telephony System, the SPA400 enables cost-conscience business users to leverage the high value features generally found only on more expensive PBX equipment.
Pricing £ 299
16-50 Seats Medium Business IP PBX Solution
SwitchVox SMB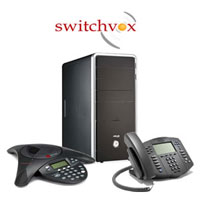 Switchvox is so much more than just an office phone system. Its a revolution in business communications, putting you in control of your most important asset in business, your voice.
With this incredible leap in technology comes astounding cost-savings for your business, integration capability that you never thought possible, and the flexibility to meet the needs of whatever industry that you're in.
Price starting at £995
Pricing for fully featured SMB version up to 50 seats including software, server and 30 days support £ 2,495
Fonality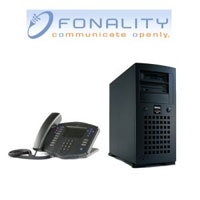 Most customers shopping for PBX systems are horrified to see price tags of £5,000, £7,000, even £10,000! Welcome to Fonality PBXtra - the Big Business Phone System at a Small Business Price. PBXtra is a full-featured PBX phone system that runs on a custom server sitting in your office. PBXtra is so simple to set up; it can be done through any Web browser in a matter of minutes.
Price starting at £995.
Pricing for fully featured Call penceer edition up to 50 seats including software, server and 30 days support £2,999
50+ User Enterprise IP PBX Solutions
Please contact sales@Boloh.co.uk
Signup

Signup Now
VoIP Service
Need Help?
IP PBX Features & Benefits IP PBX system includes many other features besides just connecting calls. These include Digital Receptionist, Music on Hold, Time-based Behavior, Voicemail to your email inbox, Support for analog phones (including cordless phones), Support for IP Phones, Message Waiting Indicator, One Touch Voice-Mail Retrieval, Unlimited Nested IVR Menus, Call Transfer, and powerful on-line tool suites for both administrators and users, and much more!