Mobile VoIP
Make free calls on your mobile phone
What is Mobile VoIP?
Mobile VoIP is a new way of using your mobile phone by routing calls over the internet rather than via traditional mobile operators - thus cutting out the middle man and saving you money.
Mobile VoIP works wherever you have access to the internet via Wi-Fi or over 3G- and the availability of wireless connectivity is absolutely booming.
Mobile VoIP means being able to make free phone calls to other Boloh users or very cheap phone calls to anyone else in the world from your mobile phone.
This can mean your home, office, public areas or commercial hotspots (coffee shops, airports etc). You will be able to make free or VoIP-rate calls from your sofa or when visiting friends with Wi-Fi. Similarly, Mobile VoIP calls can be made from your office and other workplaces you visit.
Now with 3G, if you've got an unlimited (or 'all-you-can-eat') data tariff -but do note that cost, quality and availability of 3G services vary enormously- it is possible to talk for free walking down the street, it is also possible to run up a huge bill this way. Be sure to check both that your operator allows this and what your tariff is - especially when you're roaming overseas
What phones does it work on?
Mobile VoIP brings VoIP to mass-market mobile phones, starting with Nokia's new VoIP enabled E Series and N Series phones. Please visit our online VoIP configuration instructions clicking on the Nokia phone model you already own.
Nokia E series phones;
Nokia E60, Nokia E61, Nokia E61i, Nokia E62, Nokia E65, Nokia E70,
Nokia E90





Nokia N Series phones,
Nokia N80, Nokia N80ie, Nokia N95



Calling Rates

Mobile VoIP service with Bring your Own Device and Pay-as-you-Go plan has no contract, no monthly fees, no setup fee or disconnection fee, no hidden fees and offers,
• 3 pence calls to anywhere in the USA, Europe and 28 countries and very competitive international rates for other destinations of the world
• Free calls between other Boloh customers
• Free calling features like voicemail by e-mail, Call Forwarding, Caller ID and many more
• 30-day Money Back Guarantee
Get started for as little as £10 prepaid credit (for calls to the 28 countries, that'll hold you over for up to 300 minutes!). 
Sample VoIP Rates for some popular calling locations are as follows;
| | |
| --- | --- |
| Argentina 3p - 6.4p /min | Italy 3 p/min |
| Australia 3p /min | Japan 3 p/min |
| Brazil 3p - 6.8p /min | Mexico 3 p/min |
| Bulgaria 6.1p - 6.6 p /min | Nepal 9.5 p/min |
| China 3 p/min | Pakistan 9.2 p/min |
| Colombia, Bogota 6 p/min | Philippines 15.2 p/min |
| France 3 p/min | Poland 3 p/min |
| Germany 3 p/min | Romania 6.2 p - 8 p /min |
| India 9.8p - 11.6 p /min | Russia 3.3p - 5.6p /min |
| Iran 6.5p - 10.5 p /min | Taiwan 3 p/min |
| Iraq, Baghdat 9.1 p/min | Ukraine 10.2 p - 11.8 p /min |
| Israel 3 p/min | Vietnam 11.6 p/min |
See all International calling rates
Receiving calls
Mobile VoIP works seamlessly with your other advanced VoIP Features. For example, if you have virtual phone No., than you can take a call even while you're on the road.
Receiving calls with International Phone No.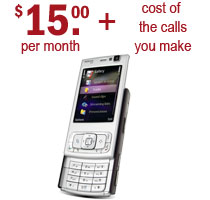 You can get a local telephone No. from your home country for your cellular phone and your family and friends can call you as a local call - as if you were just across the street. This way they don't have to pay long distance charges to reach you anywhere in the world. All incoming calls are FREE.
See International virtual No.s coverage
The cost of receiving calls with International phone No. is £20 one time set-up fee and £15.00/ month. All incoming calls are FREE.
You also get great calling features like Voicemail by e-mail, Call Forwarding, Caller ID and many more FREE.
Receiving calls with US Phone No.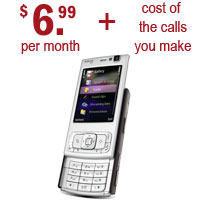 With mobile VoIP, you can also get a second phone No. for your cellular phone with the area code of your choice and receive calls over wi-fi or 3G connection..
With Boloh, to receive calls with US Phone No. of your choice or to keep your current phone No. you pay £6.99/ month.
All incoming calls are FREE. You get all great calling features like Voicemail by e-mail, Call Forwarding, Caller ID and many more for FREE.
Sign up Now!
Whether you're a road warrior or just looking to enhance your productivity at the office, mobile voip opens up a whole new way to communicate.
Sign up now and start saving on your phone bill right away.
Signup

Signup Now
VoIP Service
Need Help?